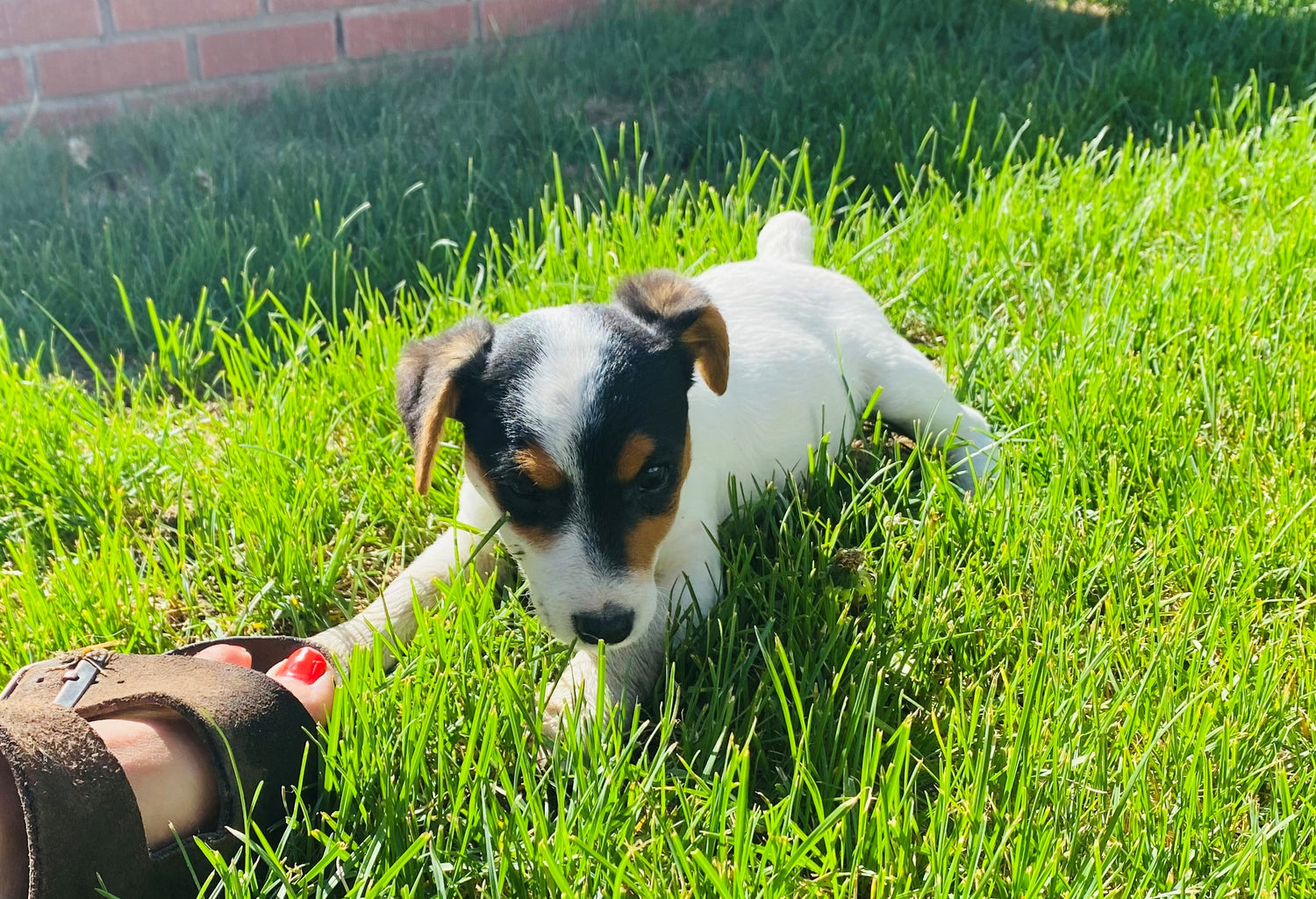 Jack Russell Terrier Puppies
Our shorty jacks are smooth coat, extremely lovable, and loyal. They are all pure-bred and registered with English Jack Russell Terrier Club Alliance Registry.
We are careful about the health history of our parents, the nutrition of all the dogs, and the puppies' health. It is a beautiful experience to bring the joy of new life into the new homes of caring people. We give careful attention to every detail of your new family member.